The MobileFirst POS
that works for you
A full-scale solution to help you deliver
exceptional hospitality from the palm of your
hand, delight customers, and increase profits.
Boost sales from the palm of your hand
15%
more spend p/customer
80%
fewer server mistakes
12-15 min
shorter table-turn time
Payment Processor Agnostic
Choose your own payment processor and negotiate your credit card fees. We don't mandate a specific payment processor.
Bring Services In-House
Reduce dependency on third parties and cut down on costly commission fees for online ordering and delivery with a customizable online storefront - no app needed!
Reservations and Guest Management
Manage your guests directly without paying $1/head, and keep valuable customer data.
Tableside and Mobile Payments
Provide quick and convenient payment options tableside with a credit card or tap-to-pay digital wallets. You can also offer payments directly on the customer's mobile device via QR code or SMS.
Delight Customers
Keep tabs on customer data points like preferred seating, favorite foods and beverage, and more.
Build Loyalty
Reduce mistakes and personalize experiences to create repeat, loyal customers.
Conversational Ordering
Intuitive UI prompts servers in upselling opportunities, wine pairings, and add-ons in a conversational, natural flow.
Raise your Average Drink per Order
See someone's drink is done? The quick re-order button swiftly gets a new round of drinks going.
Faster Table Turns
Getting orders in more efficiently and offering table-side payments cuts down on wasted time and improves table turn-time by 12-15 minutes on average.
Keep BOH and FOH in Sync
Communicate effectively from FOH to BOH to reduce waste, eliminate back-and-forth, and operate faster.
Labor Gains
Servers can handle more tables at a time, and increase their income by tackling more tables with increased average PPA.
Split Checks
Split checks by diner, and even split costs for shared items quickly and efficiently with just a few taps minutes.
Find your perfect Tabit solution
From handheld mobile POS to touchscreen KDS, we have your restaurant covered. Take a look at our 360-degree suite of products for every restaurant touchpoint.
Tabit for Full Service
Restaurants
Elevate your restaurant with our MobileFirst
solution to enhance customer service and
propel profits.
Tabit for Hotels
Integrations with the world's leading PMS
providers bring a new age of mobility to the
pinnacle of hospitality.

Tabit for Restaurant
Chains
Agile product development and robust
integrations provide enterprise businesses with
the tools to succeed.
See what others are saying about Tabit
We decided to partner with Tabit because the Tabit platform utilizes the next generation of hospitality technology, centering around the diners' experience.
Tiffany Derry & Tom Foley, Proprietors
Roots Southern Table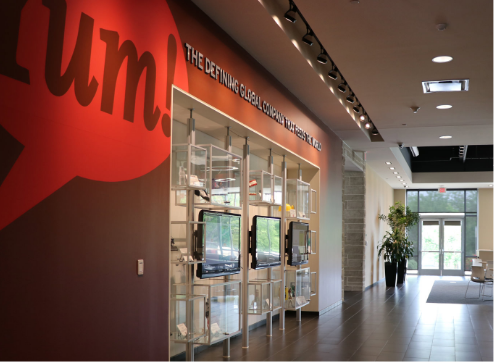 As a global brand, our specialized IT team carefully vetted the Tabit system against others to ensure reliability, ease of integration, and efficiency.
Omer Zeidner, Dir. Business Development
KFC by Yum! Brands International
We have used several POS systems around the world and Tabit has been on point. Their service, their support and their system.
Johnny Di Francesco, Owner
400 Gradi International